Hi my name is Megan
I am the Managing Director or Port Macquarie Community Preschool!
It was 30 years ago that I began my career as an Early Childhood Teacher and to this day I still have a driving passion to provide high quality education and care. As Managing Director, it is my role to ensure that your child is educated in a welcoming and supportive environment, where the ultimate goal is for them to feel safe and happy! I work closely with the room educators to ensure that the learning program provides stimulating and meaningful experiences, which allows each child to progress at their own pace.
The other part of the Managing Director role is to develop relationships with families. My door is always open and to offer guidance and support, as you navigate the early learning journey. Do not hesitate to come in, I look forward to meeting you.
When I am not at preschool you will find me on a beach somewhere, camping with my family. My partner Paul and I have two daughters aged thirty and almost fifteen! My eldest daughter is a professional scuba diver and Master 5 in Maritime Operations, she is currently driving boats on the Gold Coast. My youngest is in year 10 at high school. So I am well versed in all aspects of child rearing, if you are in need of a friendly ear!
I feel confident that you have made an excellent choice in choosing Port Macquarie Community Preschool! As you will not find a more experienced and dedicated team of educators. The African proverb says that "It takes a village to raise a child". I firmly believe that we are part of an extended network entrusted with the education and care of your child. At Port Macquarie Community Preschool your child will have the opportunity to learn and laugh in a nurturing, stimulating and trusting environment. As part of your village we will give your child every opportunity to develop their full potential and make a smooth transition from preschool to school!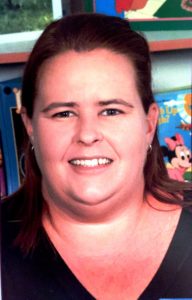 Hi, my name is Cara; I'm the Business Manager…
I have a Bachelor of Economics with a major in Management and Government. Early Childhood is the best industry to be in! It's so rewarding working in a not-for-profit, community-based organisation as the profits go back into our wonderful preschool community.
I feel so lucky to be able to come to work with these beautiful, happy little people; I get to hear laughter and singing as I crunch numbers, write policies and much, much more in our office all day long! I love watching the children grow; from the time they walk in the door on their first day to the time they head off to big school (although I always feel a little teary when they leave us). I'm blessed to be work with a fantastic, supportive administrative team and hugely, enthusiastic educators.
I'm a mother of three children who are aged 14, 12 & 9 and I live on a farm of 24 acres with 13 cows, 6 chickens,  dog and a cat.  I'm kept extremely busy when I'm not at preschool, on the farm, in my veggie garden and with my kids. Whenever I can, I love to get away and camp with my family, exploring the beautiful parts of this country that we live in!
I am the friendly smiling face you see at reception, when you walk in at Munster Street or on the phone when you have an enquiry.
I have worked 5 days a week at PMCP for almost 12 years as Office Manager, the dynamics of my role has changed and evolved over time and I LOVE MY WORK.
My job is so varied, and each day brings new and exciting things. I enjoy seeing the children grow and develop into confident children who are comfortable in their surroundings and ready to take on their next big adventure. I love it when the children stop and have a chat, show me something special that they have brought in or just want to share what is going on in their world.
Having 4 grown children, grandchildren and a partner our home is always filled with fun and laughter. My background is in hospitality and as a chef, I enjoy cooking and entertaining along with gardening and travelling.
Hi, I'm Nicola…
I have been a part of Port Macquarie Community Preschool since January 2013. I have lived in Port Macquarie pretty much all my life, except a four-year stint in Newcastle where I gained my bachelor's degree in early childhood education (way back in the day!). My house is a zoo! A husband, four daughters, two dogs, too many budgies, a turtle, a rabbit and two chooks!
My 24-year young career has seen me teaching in primary schools, long day care centres, preschools and I've also clocked up 8 years in managing roles. I do have to admit though; the teaching side of things has stolen my heart.
There are so many aspects I love about my job but the few things that stand out would have to be the incredible smiles you get from the gorgeous little faces when you greet them in the morning, the wonderful enthusiasm for learning the children show (it should be bottled) and the many days you can honestly say to yourself that you have made a difference in making someone's day better.
Well, I had better get back to it, I'm missing out on play!
Hi, I'm Michelle ...

This is my 14th year at PMCP! My career in Early Childhood began in the early '80's initially as a Diploma Trained Educator. I went onto University and obtained The Bachelor of Education Early Childhood/Primary Degree. I have taught in Long Day Care Centres, Vacation Care, The Department of Education - Infant /Primary School, TAFE and for most of my career in Preschools working in the capacity of Director and Teacher.

I strongly believe in the early childhood pedagogy that children learn best through play.I believe that children are competent in leading their own learning and that my role is to support, guide, enhance and extend on this. I believe that we learn together in partnership with families and the community.

I enjoy working with children in these early years, as I believe this is the best stage in our lives– carefree, happy, finding pleasure in simple things, they are honest, kind, curious, enthusiastic, motivated, creative, imaginative and loads of fun.

It is my goal to maintain these qualities in my own life, working with them is my reminder and inspiration. My primary objectives are to broaden my teaching experience, continue my professional development as an Early Childhood Educator and to ensure a quality education for every child under my care and guidance.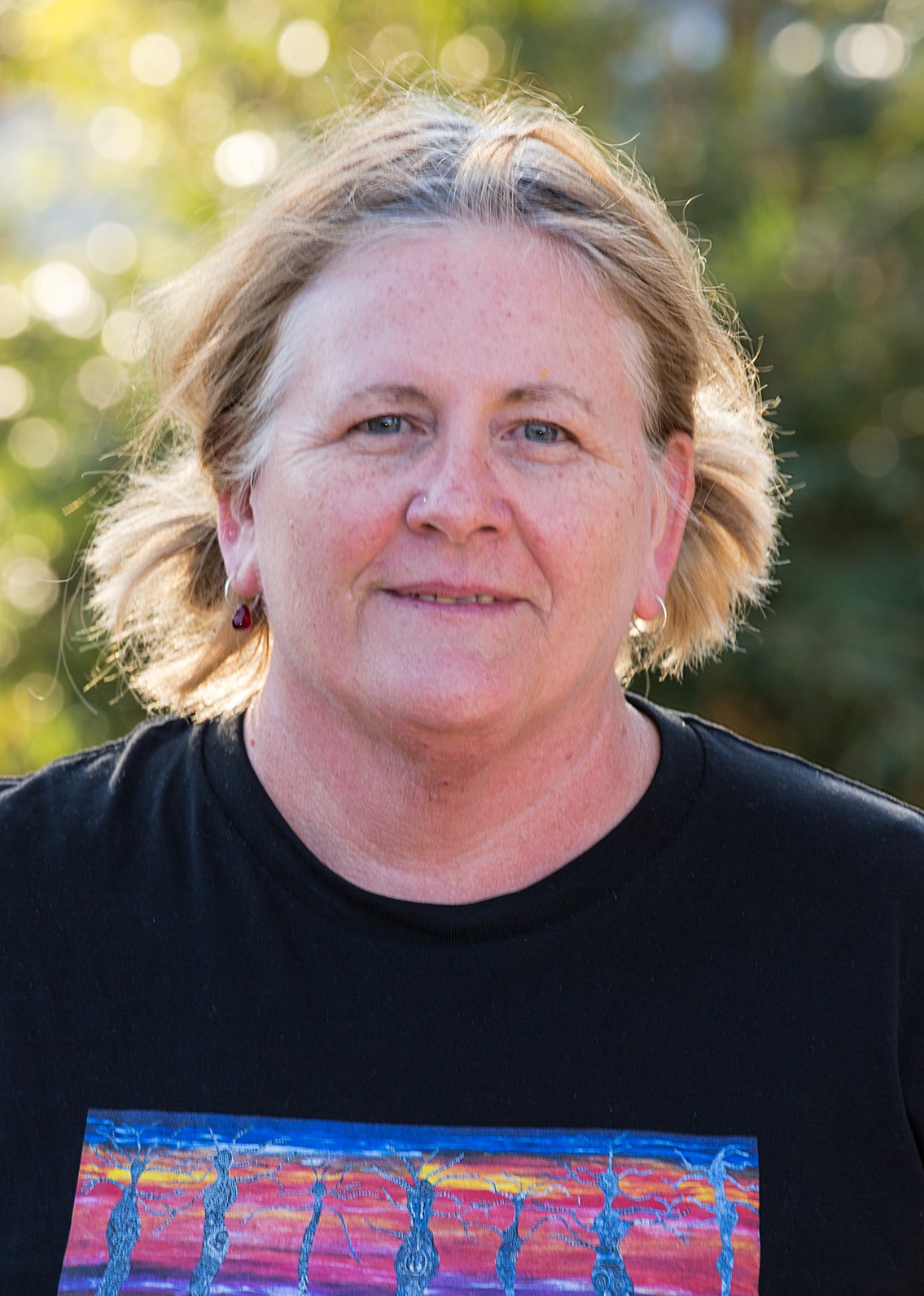 Hi, my name is Alyssa
I have worked in children's services since 2002, starting my career in Canberra and then moving to Port Macquarie in 2009. I have been working at Port Macquarie Community Preschool since then. During this time I have had two children who have opened my eyes to teaching in a new way, understanding families and children on a different level.
I am passionate about the rights of children, respecting and listening to their voices and needs by building meaningful relationships with them and their families.
I believe in celebrating childhood, allowing children to be children, enjoying being silly, fun loving, and curious as they express wonder in the world around them. I also have a strong interest in improving literacy and love children's books.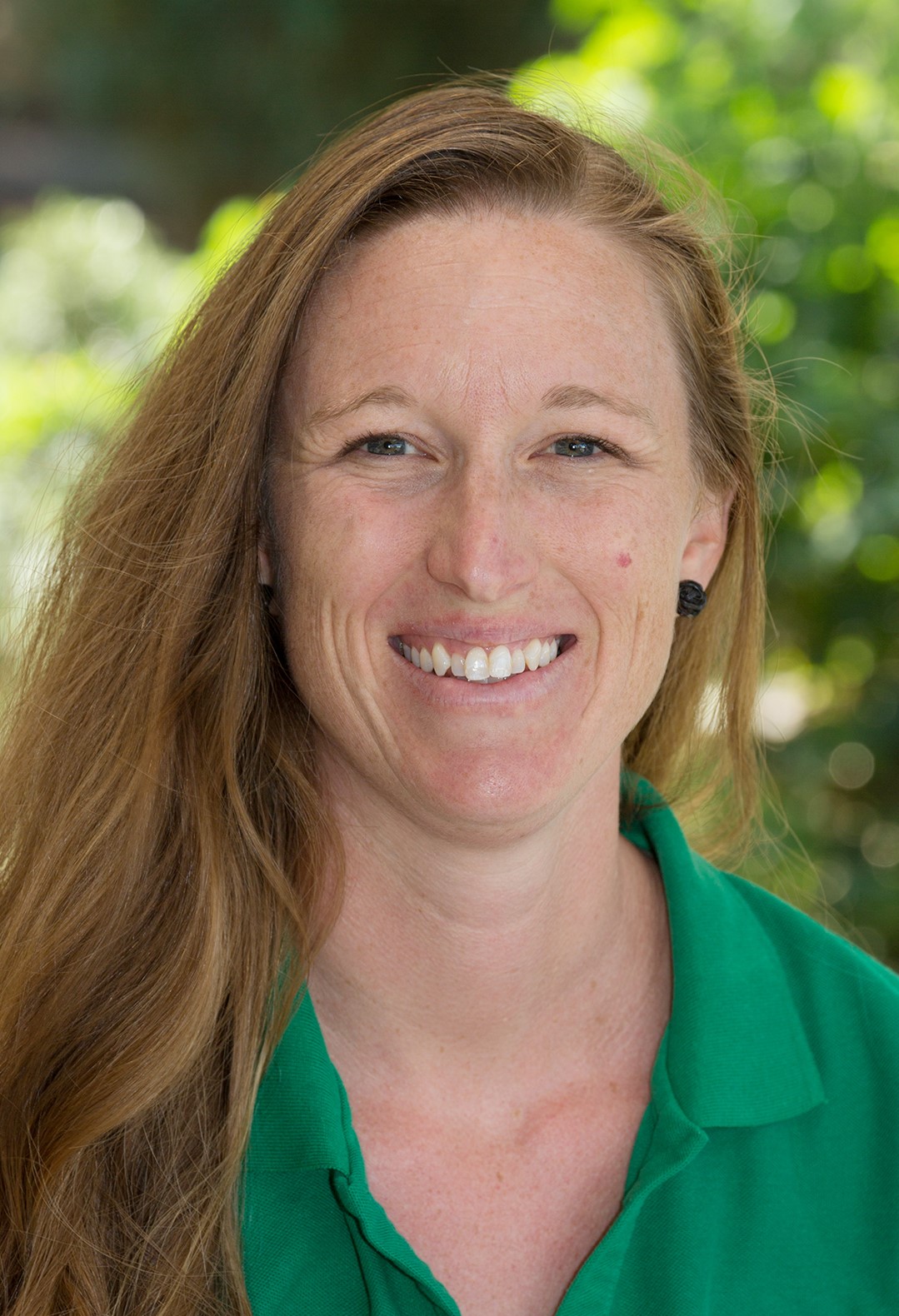 My name is Maggie…
I have a Certificate III and a Diploma in Children's Services. I have worked at PMCP for 13 years and have seen the role of Educator evolve and change during that time.
I particularly enjoy the trust that builds up with the children in our care. Seeing them learn and develop to become comfortable in their environment and confident in their sense of self. It is also wonderful to support families in their role as parents.
I am married and have one grown-up daughter. My interests outside of work; I love nature, walking, family and travel.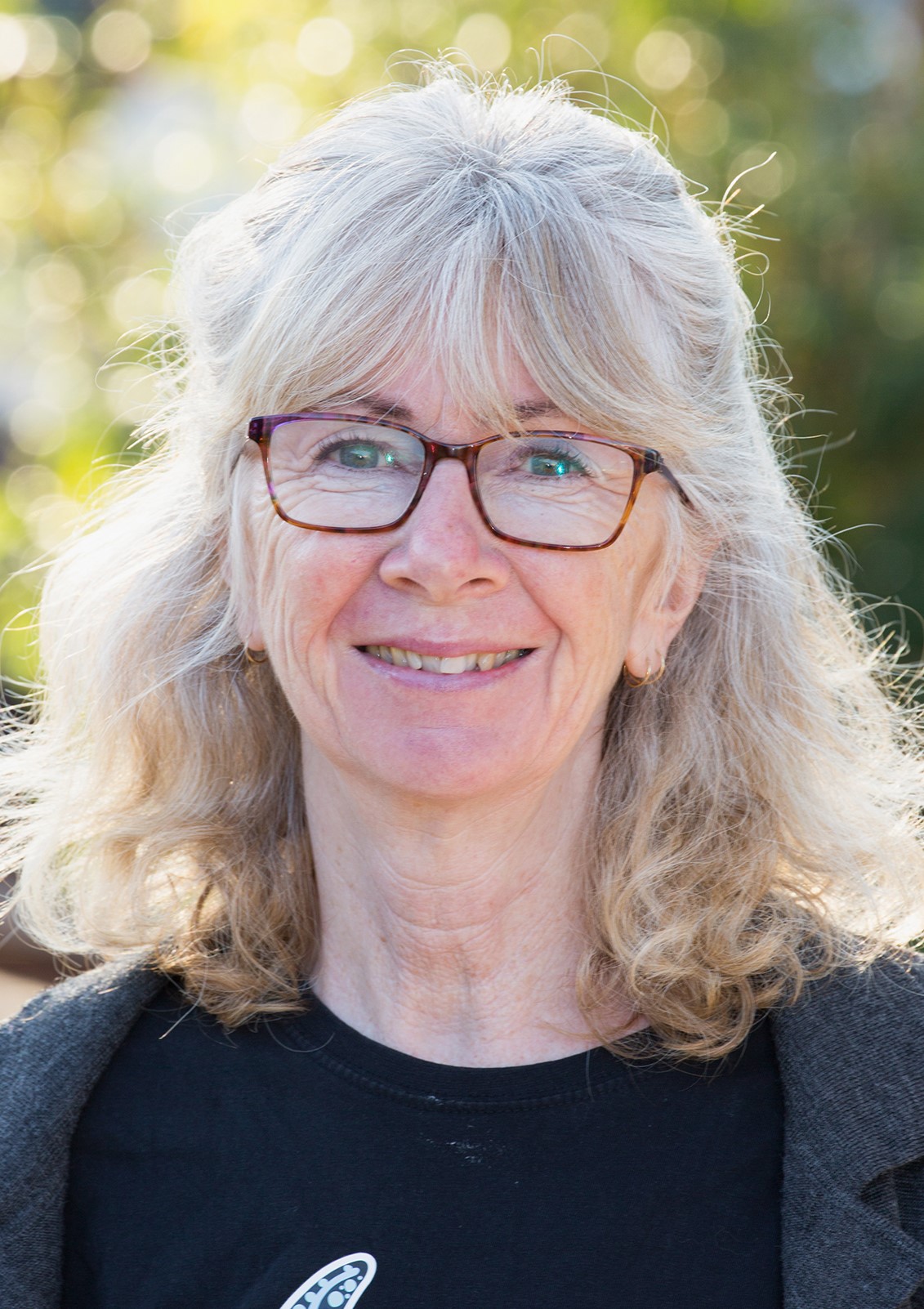 Hi, my name is Jylan…
I have a Certificate lll in Early Childhood Education and I have been working in the childcare industry since 2018. I an currently studying Teaching at Charles Sturt University.
I am originally from the Gold Coast and moved to Port Macquarie at the end of 2014, after finishing school. Since then, I have fallen in love with the community and atmosphere of this beautiful town, establishing it as my home.
My passion is coming alongside children, meeting them where they are at and accepting them for who they are. My aim is to know the individual not the group, allowing children to be fully known and understood. I believe every child is uniquely made, with individual strengths, talents, skills, and interests. As an educator, I believe it's important to cultivate a safe, nurturing, and secure environment where children can explore their distinct identities, and in which these innate gifts can flourish.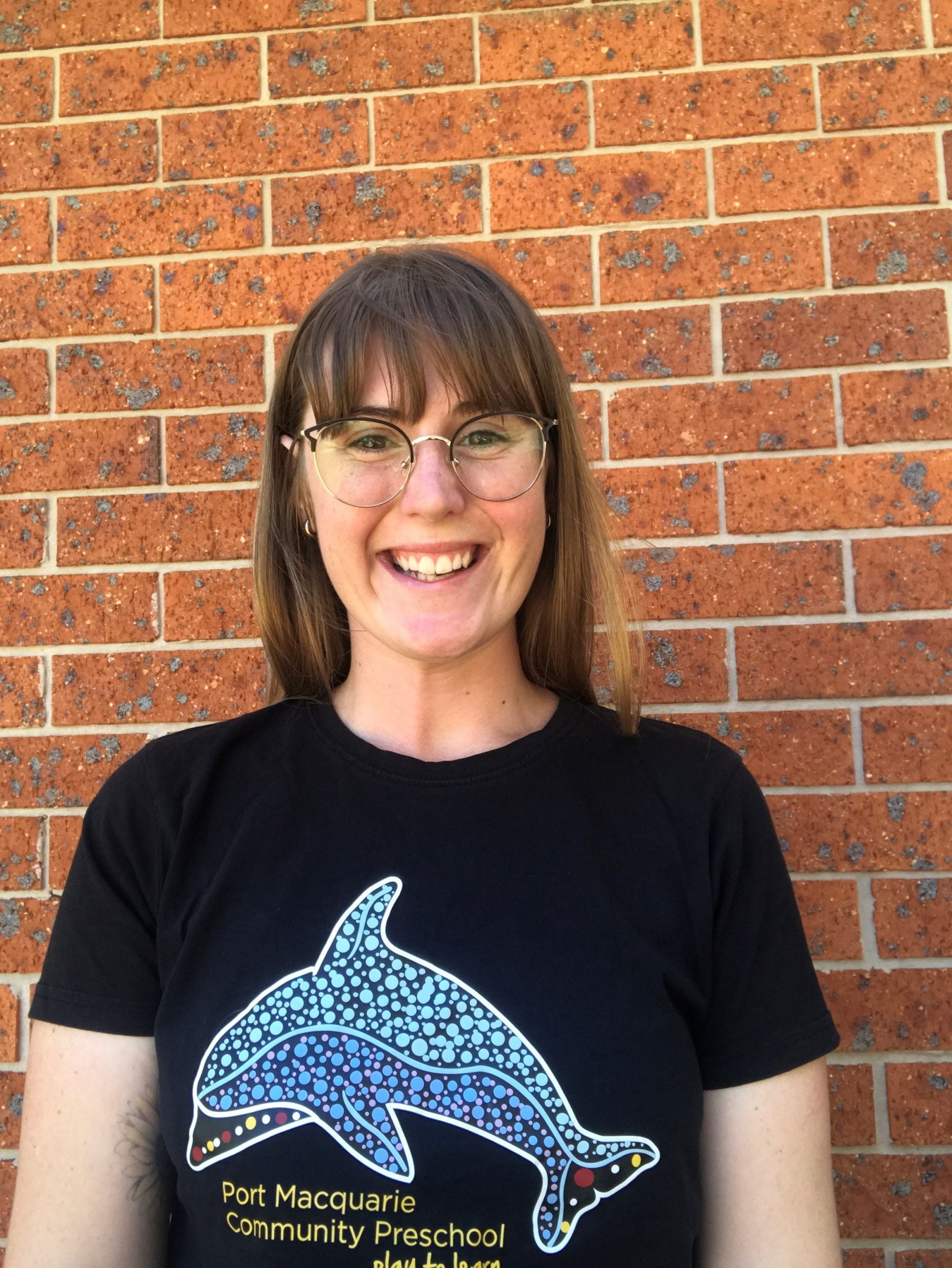 Hi, my name is Amy…
I am married to my husband Adam, who is a primary school teacher at Telegraph Point Public School. Together we have 6 children aged 18 – 8. I studied for my Certificate III in Early Childhood Education and Care at Port Macquarie TAFE.
In my spare time our family enjoys CrossFit, where we spend almost every afternoon! We live close by the beach and enjoy swimming, walking and playing football or cricket on the sand. It helps to have enough people for two teams!!
Being with children feels very natural to me and that is what inspired me to peruse a career in early childhood. I truly enjoy the many conversations I have with these wonderful individuals each day. I love hearing what they like, dislike, what interest them, what they find funny and what makes their hearts sing! You will always find me playing, singing, chatting, building or constructing with the children. Providing a positive learning experience in early childhood is very important to me.
I look forward to working with you and your child!
Hi, my name is Kelly.
I have a Bachelor of Arts in History and English literature and a Diploma in Early Education and Care. I was born and bred in Port Macquarie before venturing off to university and then overseas to travel. Upon returning, I moved to Sydney for 16 years where I was a private nanny for a family for 11 years before heading back home for my sea-change. I have one child, a eight year old called Jack.
Early childhood education is important to me because I believe if we can reach children at that critical stage of early development then we can play a crucial role in helping them become the best versions of themselves. For some, preschools are a sanctuary away from home and provide opportunities to develop in all key learning areas.
I enjoy the company and conversations I have with children, the optimism, the questions, the brutal, unfiltered truth. I aim to provide a positive, safe and judgement free place for them to grow, learn and play.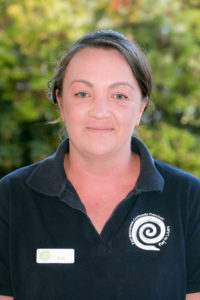 Hi, I'm Kathy
I hold a Diploma in Early Childhood Education and a Diploma in Sustainability.
Preschool is part of my life; as an Educator I enjoy working with the children and families. Its a buzz to see the children change in the short time we have them and being able to celebrate their achievements.
A day at preschool is busy, fun, spontaneous and everyday is different, which I love!
I am married with 3 children, 2 girls and a boy and have been living in Port Macquarie for 20 years. I have also been blessed with a new grandson! I love my daily walks on the beach, cooking, painting and BBQ's with friends and family. I try to travel as much as possible overseas and I'm always planning my next trip. I love life and enjoy having a laugh and being spontaneous!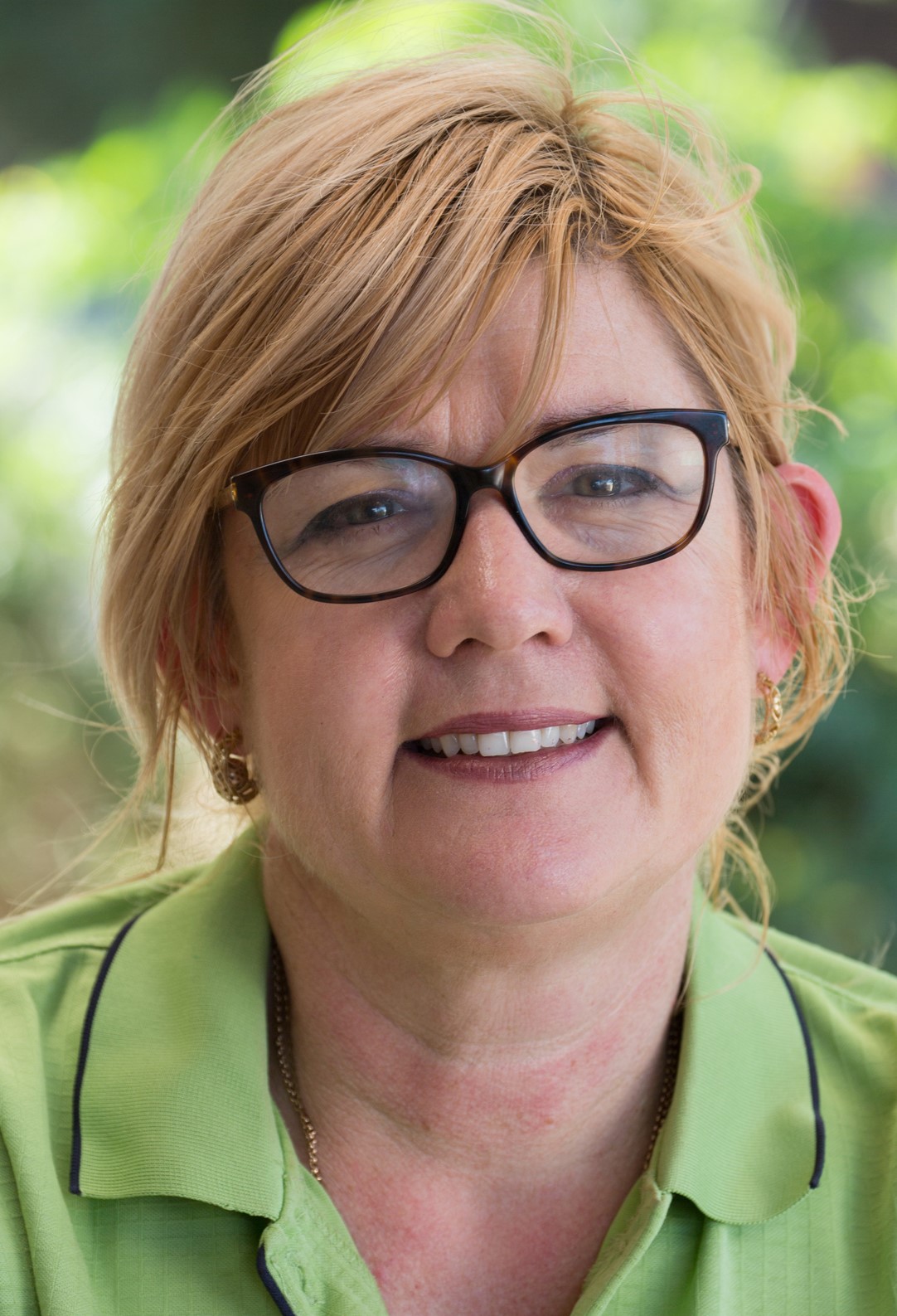 Hi, my name is Jeanette…
I have been married to my husband Chris for 18 years and we have 3 children aged 20, 15 & 11. I studied for me Certificate III at Port Macquarie TAFE. In my spare time I love cooking, gardening and exploring our beautiful local beaches, rivers and National Parks with my family.
After many years working in retail and raising my own children, it was time for me to peruse the career I had always wanted!!
I find working with children extremely rewarding. I love all the singing, dancing, playing and interactions with the children and along the way I have found a passion for nurturing and educating them.
Hello, my name is Deb,
I am a new team member at Port Macquarie Community Preschool and so excited for this amazing opportunity this year to further my Early Childhood career. I have been in the Early Childhood sector for 16 years, starting my career on the Gold Coast where I gained my Certificate III. I then moved back to Port Macquarie with my family and continued my Early Childhood journey, achieving my Diploma in Children's Services and my Bachelor of Education, Early Childhood Degree.
I live with my husband and have three children, 2 daughters and a son 21, 18 & 14. I am a local having grown up in the Hastings area and love our town, especially the beaches where I spend endless hours either volunteering as a Surf Life Saver at Lighthouse beach or training for the next competition. I am a keen competitor and love to win medals.
I cannot wait to meet everyone involved with Port Macquarie Community Preschool and I invite you to come and say hello to me. I am very approachable and have a friendly personality and happy nature.
I believe a key factor to children's success in my care is building trusting, open and respectful relationships and partnerships with families, which allows children to feel safe and secure in the early childhood setting. I believe supporting children's wellbeing and sense of success and achievement will foster a confidence for them to become lifelong learners.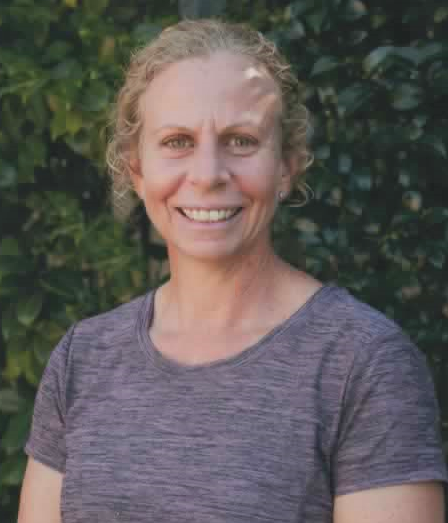 Hi, I'm Penny,
As the eldest child of eldest children on both sides of my family, I have always been surrounded by younger siblings and cousins. I have always enjoyed the company of young children and love being a cousin, an aunt, a mum and an educator. On a recent trip overseas, I really felt the lack of contact with small children. I missed being around pre-schoolers and delighted in observing them out and about in parks, cafes and on public transport.
I no longer have children living at home as my two are now young adults. My husband chuckles when he catches me watching pre-school TV "for research" and looks forward to a time when we can declutter all the children's books and toys I have collected to use at Preschool. All Preschool teachers are hoarders!
My professional motivation is building relationships with children and families; seeing the growth in skills and knowledge of the children and sharing their enthusiasm and achievements. Each year the highlights are always the interest projects within my room. Our service has a varied mix of educators, children and parents, each sharing their talents and interests. This aspect keeps my job interesting and stimulating.
My primary objectives are to broaden my teaching experience, continue my professional development as an Early Childhood Educator and to ensure a quality education for every child under my care and guidance
Hi my name is Chris,
I am a father and a family man. I have a Diploma in Management and a Certificate III in Children's Services. My work history is 20+ years as a manager in the Resort and Motor Inn Industry and 15 years experience in children's services, having been at Port Macquarie Community Preschool for the past 8 years.
What I love most about my job is the bonds and friendships we make with the children, their families, the staff and the wider community. I love our philosophy of learning through play and enjoy making the children's days at preschool fun, exciting and educational!
Hi I'm Jacqui…
After many years as a stay at home mother of 4, I made the decision to complete a Certificate III in Children's Services.
With 4 children of my own I felt I had a good foundation to begin this line of work. As a parent I understand what precious cargo we have each day at the preschool and thrive in working with families in a positive, respectful, parenting partnership. I believe in supporting children, encouraging strengths and independence and taking a gentle approach.
I have been with Port Macquarie Community Preschool for 7 years and enjoy working as part of a wonderful team.
Hi, my name is Lori-Ann…
I am a Birpai woman and I have lived in Port Macquarie most of my life. I am a mother of 4 boys, all of whom have attended Port Macquarie Community Preschool and now it is my turn. By that I mean that I have been blessed with the opportunity of a traineeship, through which I am studying my Certificate III in Early Education and Care whilst gaining skills and experience through working at the preschool.
I am feeling excited to be under the wing (so to speak) of such a supportive team of educators. I look forward to not only to my own learning journey but playing a small role to support the learning journey of your little ones.
Hi, my name is Jacana,
I have a Certificate III in Early Childhood Education. I have been working in the childcare industry since 2018. In my spare time, I enjoy art and spending my time at the beach or with my family. My passion is working with children, watching them grow into their flourishing identities and knowing who they are. My aim is to learn about each individual child.
Hey, my name is Ryan…
I started at PMCP in 2020 undertaking a traineeship. This means that I am studying my Certificate III in Early Childhood Education and Care whilst working. It has been the best year. I am excited to be continuing with the PMCPS team into 2021. At PMCP you will see me in every room, as I provide curriculum support relief for the educators, this allows them to plan the program for the children.
My role at PMCPS has had a huge impact on my life. I am proud of what I do. When I was in high school, I never thought I would work in childcare - but now I would not want any other job!
My world outside of work is friends, gaming and the gym and spending time with my family too!
Hi my name is Victoria, but everyone calls me Torie.
I am a busy mum of three, with 2 1/2 year old twin daughters and an 11 year old son. I have worked in Early Childhood education for 12 years. I have a keen personal interest in sport and transferring this to the children teaching them Fundamental Movement Skills through the learning program. I also enjoy cooking with the children at preschool. I find Early Childhood education so rewarding, as I am privileged to watch your children's individuality emerge and grow through play, guiding them to discover the world around them!
Looking forward to meeting you soon!
Wiyabu (hello), I am Tianna Graham. Currently studying my Certificate III in Early Childhood Education.
I love that not a single day of work is the same! I adore seeing children making special bonds with each other and flourish in their interests. I'm heavily involved within the Port Macquarie Aboriginal community. I'm a strong and proud Darug and Worrimi women.
In my spare time, I enjoy spending time with family and friends. My hobbies are sailing and shooting. As teen I was super involved with Navy cadets sparking my interests in sailing and shooting, which are now my hobbies.
Hope to meet you all soon!
Hi my name is Renee,
I have a Certificate III in Early Childhood Education. I have been working in the Childcare Industry since 2012.
My husband Paul and I, along with our four boys moved to Port Macquarie two years ago from a small country town looking for a sea change. We have fallen in love with this wonderful community and all that Port has to offer. In our spare time we enjoy exploring the beautiful beaches, parks, and rainforests. Our children love sport so you will find us out and about at football games, athletics, and swimming in the local beaches.
I find providing Early childhood education very rewarding, and I am privileged to watch your children grow in this critical stage of their early development. I enjoy outdoor play, building, constructing, painting, singing, or dancing with the children. To hear the children's laughter is the highlight of my day.
I look forward to meeting you all soon!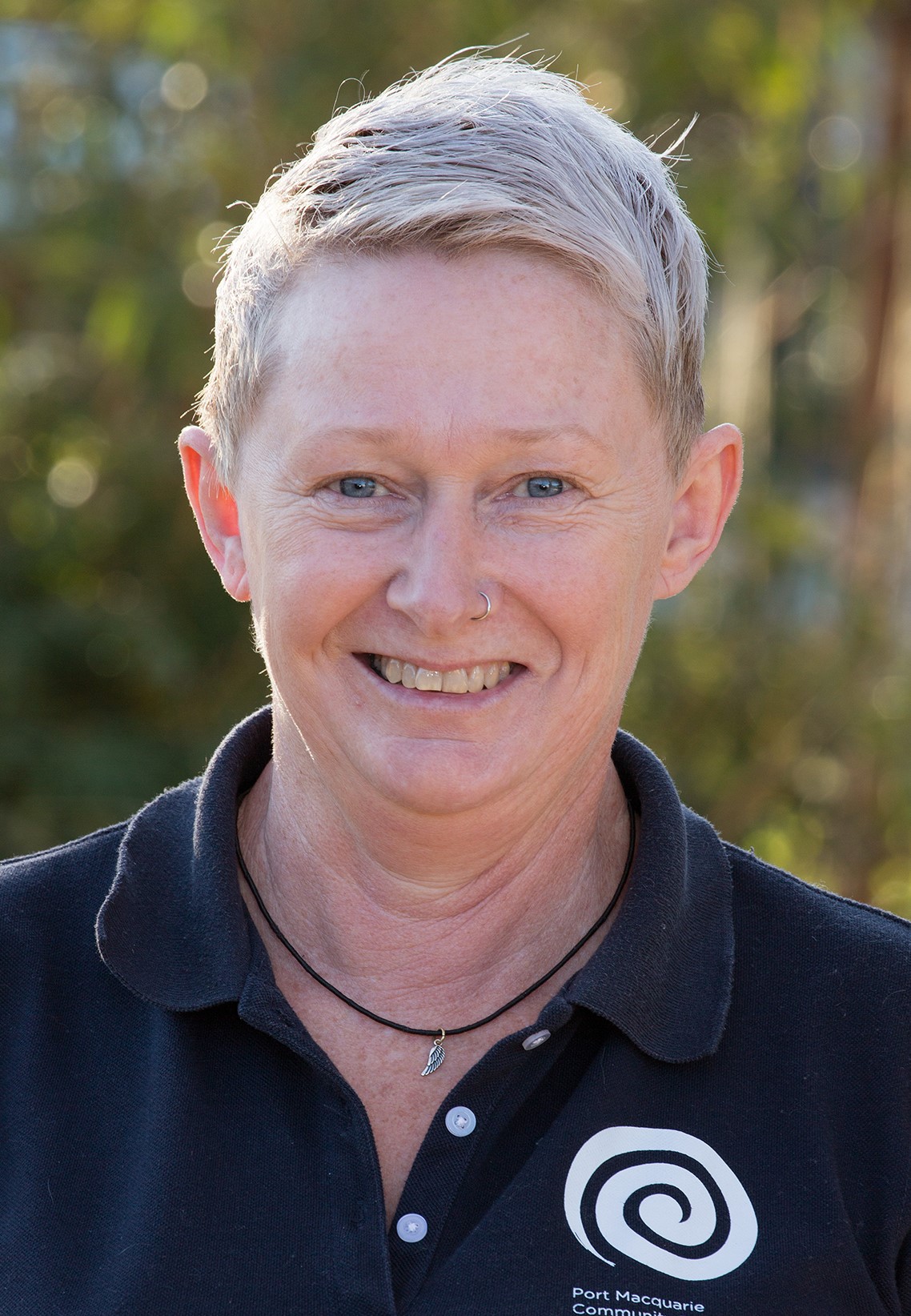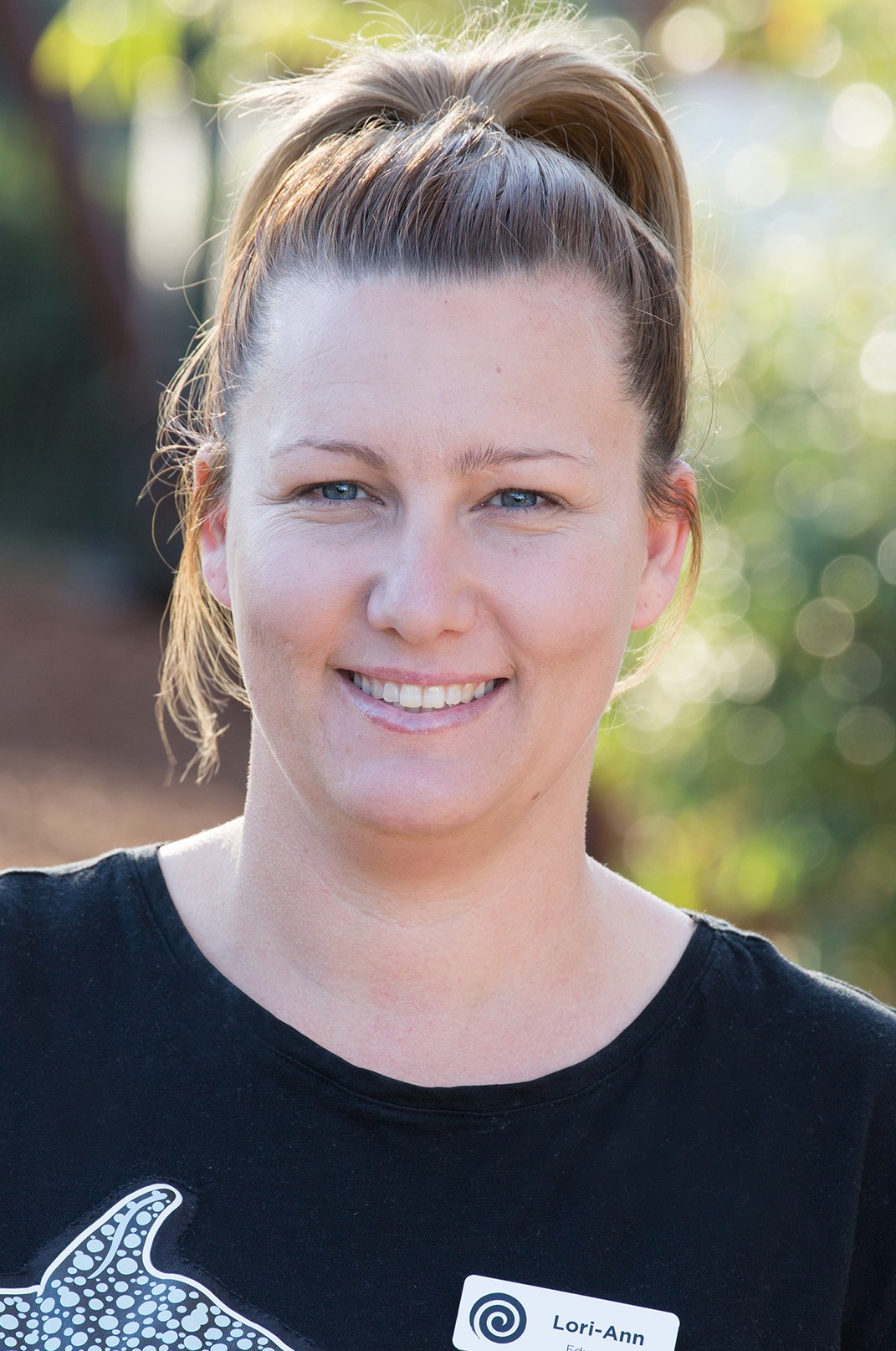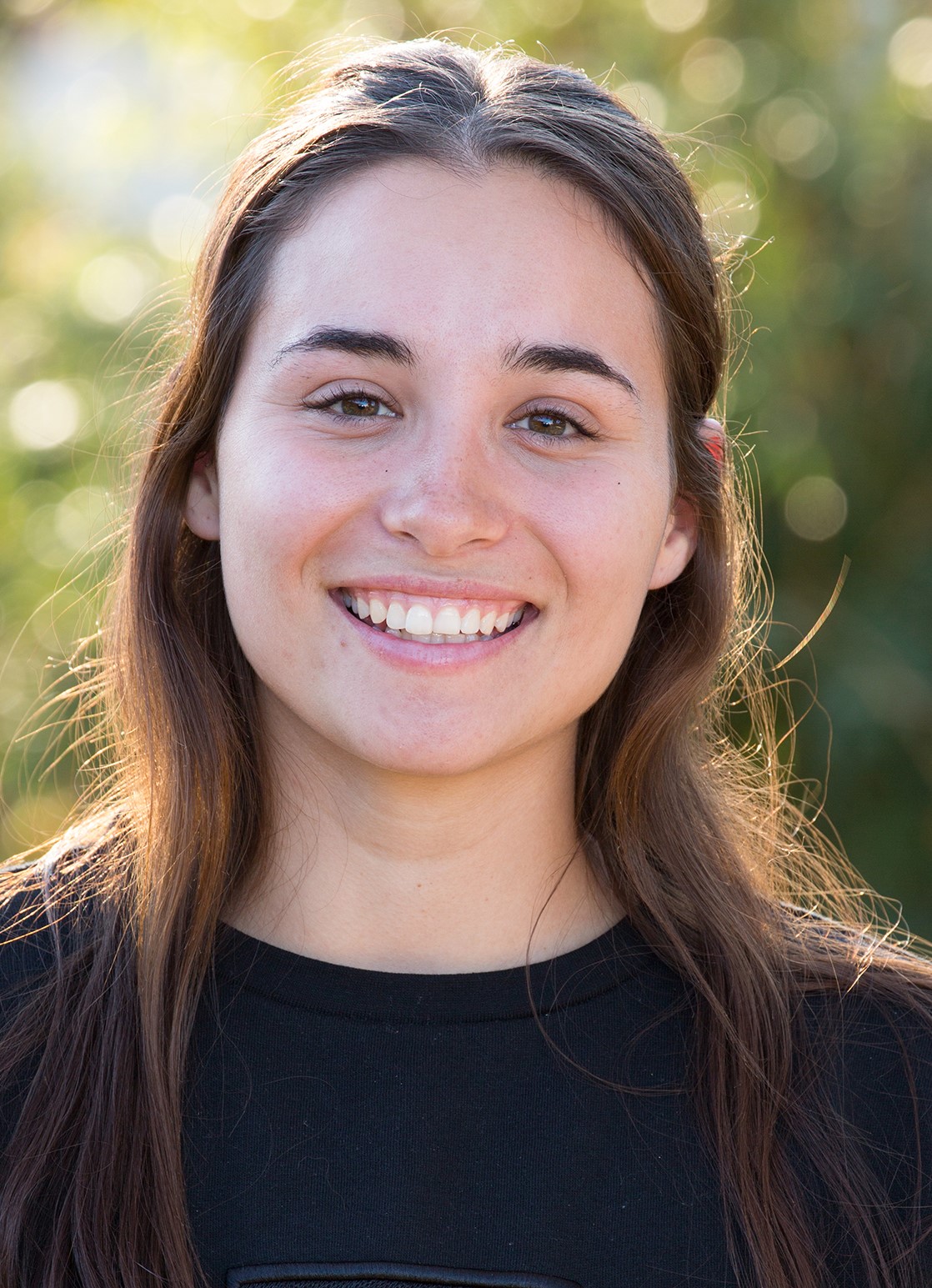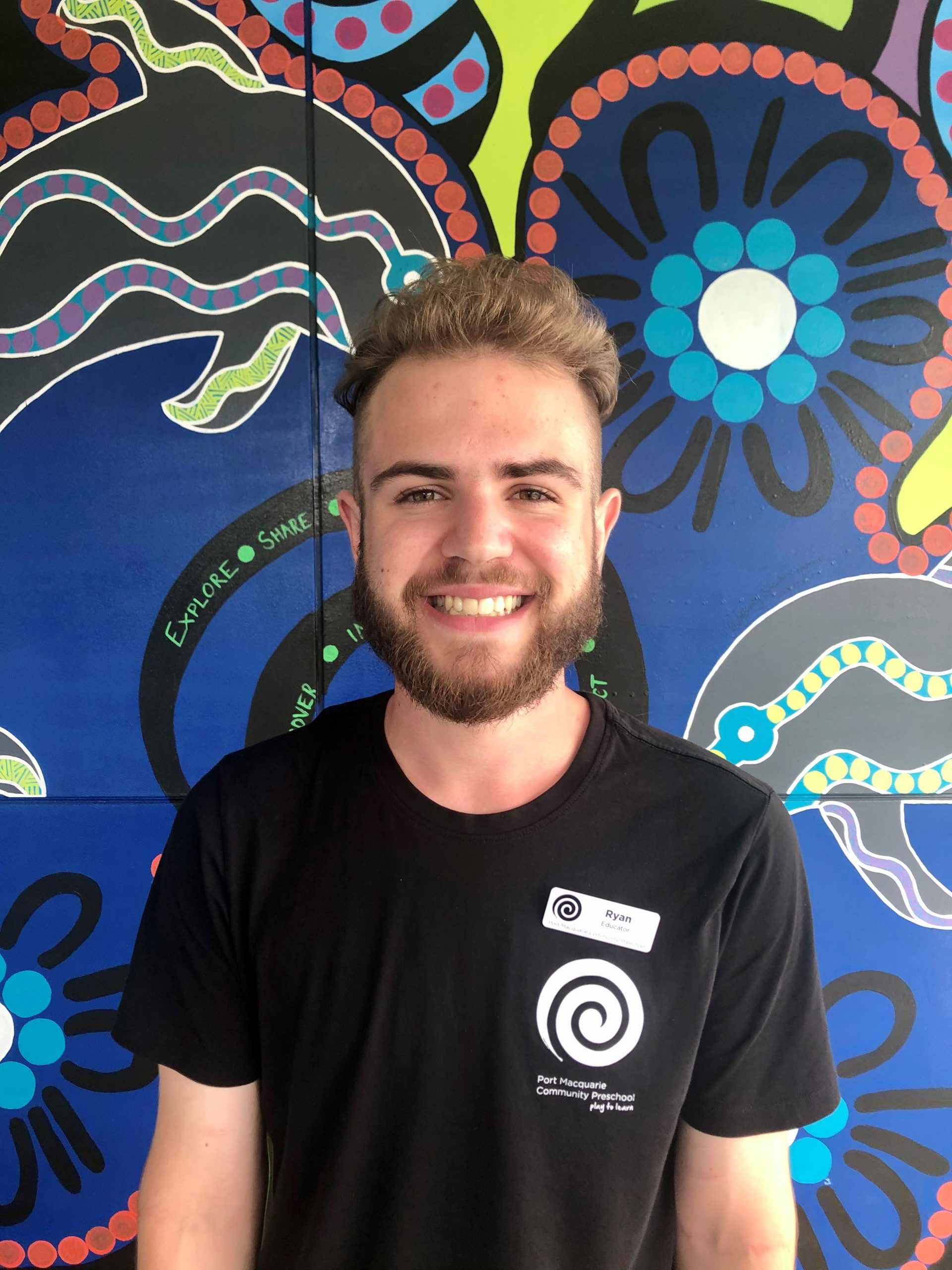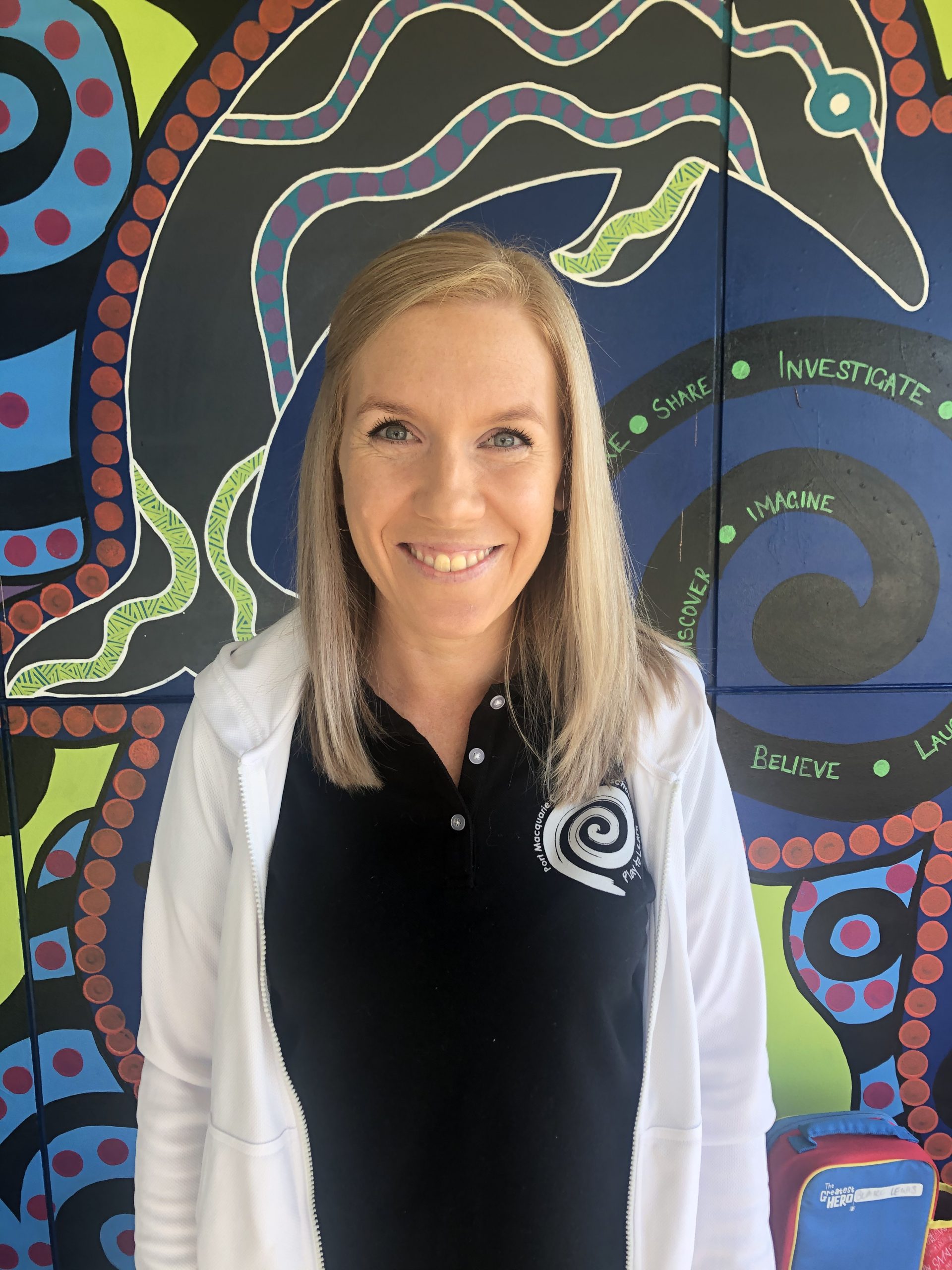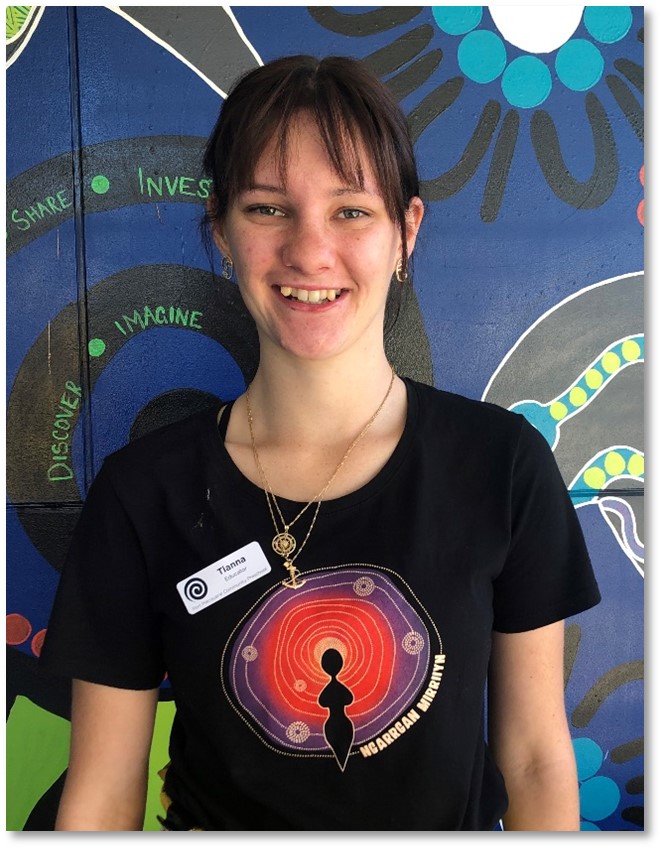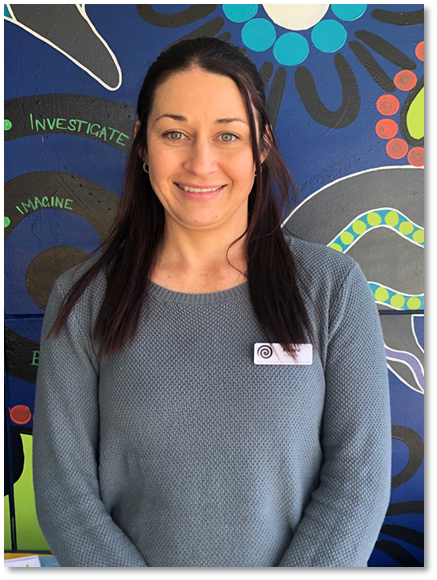 Need more information?
Call our Administration Office today